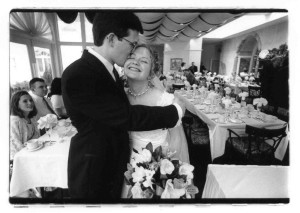 I'm Adam Weathersby. Photo labs, newspapers, magazines, and commercial studios have given me the real world experience to go along with the formal education I received from the Savannah College of Art and Design. I've photographed good and bad food, large and small underwear, old and young people, raw and cooked meat, and nice and cheap carpet. I'd like to add you to this list 🙂
That's my wife Heidi I'm kissing in the picture. She is my assistant, second shooter, touchstone, inspiration, foundation, critic, supporter, boss, coworker, mother of my two children, and best friend. She's also a really talented graphic designer. I tricked her into letting me hang out with her for the rest of my life. She helps me make the images – and make them better.
So you may wonder what a MuddySprings is. The house I grew up in is on Muddy Springs Road, and I'm always trying to recapture the innocence, freedom, inspiration, happiness, and love that I experienced there. The crew flanking me in the picture below are responsible for those halcyon days.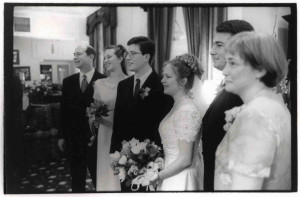 And hopefully I'm creating some of those memories for my family…